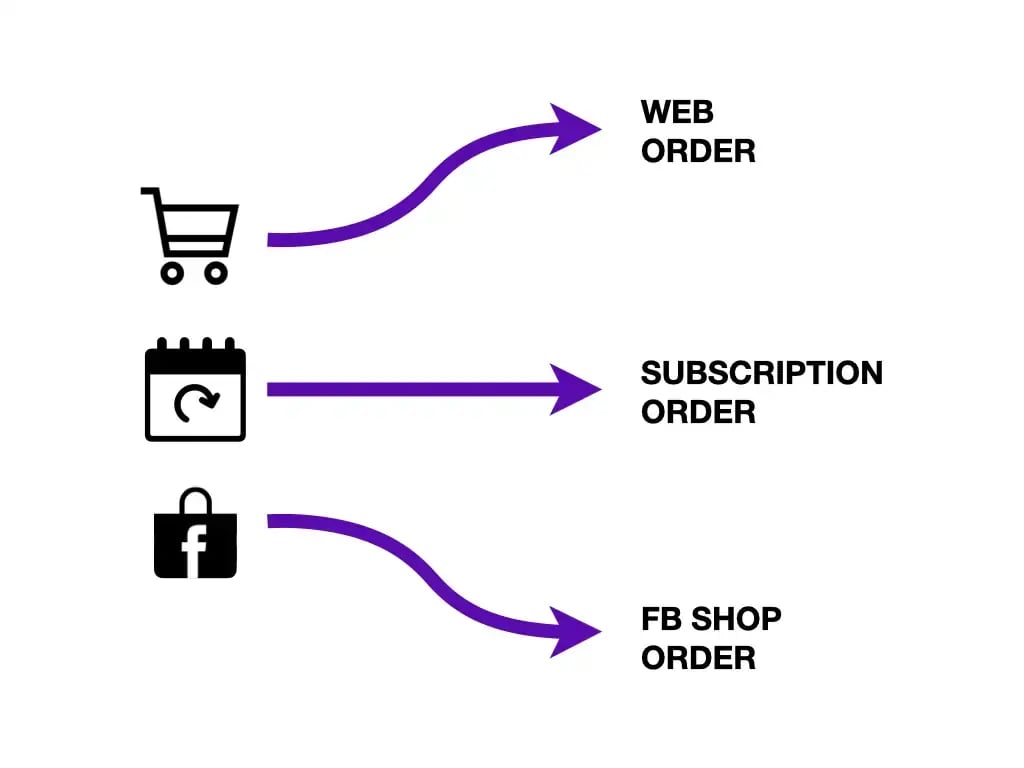 WHY POPSIXLE
Purchase Routing Optimization (PRO)
Purchase Routing Optimization ensures that your Facebook ad attribution is as accurate as possible, helping you leverage your first-party data to make more informed business decisions.
PRO is included with all Popsixle subscriptions.
Trusted, Easy-to-Use, and Efficient
PRO is Popsixle's way of ensuring optimal ad attribution on Facebook's ad platform. This is done by intelligently routing purchases processed through your Shopify store that aren't generated from your website to different event types.
This includes:
- Recurring subscription charges
- Orders generated at an in-person event, through a POS, or as a draft order
- Orders generated directly on Facebook's platform via Facebook or Instagram Shop Ads
Accurate Attribution, Accurate Scaling
Without accurate data Facebook will likely try to take credit for purchases it shouldn't. Worse, it may optimize towards the wrong ad creative or audience, leading to wasted ad spend.
PRO gives you the piece of mind that Facebook is only going to take credit for what it deserves. This will allow Facebook's machine learning system to work properly and allow you to scale your ad spend confidently.
Measuring the benefit of PRO
All Popsixle trials include a health check performed a few days after you go live. This health check includes an assessment of your Facebook ad attribution accuracy report where you will be able to see how much credit Facebook is taking versus what Popsixle determines is an acceptable rate.
Ready to experience a new level of accuracy and confidence in your Facebook ad campaigns?
Start your free trial with Popsixle today and experience how Purchase Routing Optimization can transform the way you advertise on Facebook