PRODUCT
Popsixle solves Facebook's signal loss problem
Watch this 3-minute video to learn:
What is signal loss
How does Popsixle solve signal loss
How to try Popsixle risk-free
Make the most of your data
Popsixle packages together browser information, click information, and de-identified user information and sends it back to your Facebook ad account. By sending compliant, 1st-party data, 100% of your signals are usable and no longer impacted by iOS14.
Privacy compliant
Popsixle uses SHA-256 encryption to de-identify the data we collect and share with your Meta ad account. This one-way encryption is compliant with GDPR and CCPA regulations, as well as Meta and Apple policies.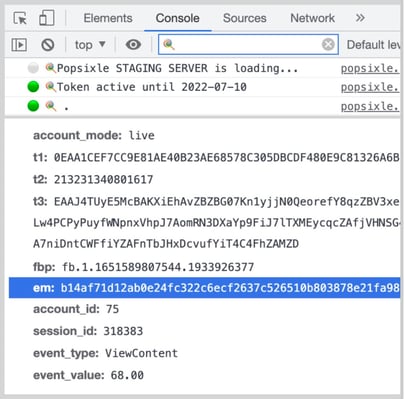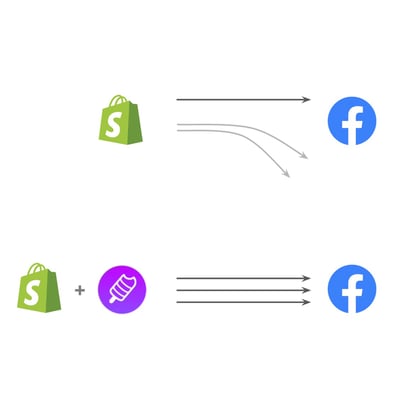 Shopify's Best Conversion API Solution
60% of the server-side data you are sending to Facebook is getting dropped due to iOS 14 opt-outs. This happens even if you've turned on max-data-sharing in your Shopify-Facebook sales channel.
Data sent by Popsixle is 100% usable. Try Popsixle and make sure your Shopify store has the best possible Conversion API connection.
Read how Popsixle helps brands grow on Facebook
PRODUCT FAQ
Have questions?
How is Popsixle different from the many attribution tools on the market?
Popsixle works alongside existing attribution solutions and doesn't compete with them.
Popsixle is a solution to signal loss and helps restore the flow of data between your website and Facebook. Once signal loss is fixed, Facebook's machine learning systems work optimally and it improves your ad performance and stability. Attribution tools can't fix signal loss but can help measure the impact of your ads, including the improved performance that Popsixle causes.
How do I know whether I have a signal loss problem?
When a large portion of your website signals are being dropped, Facebook is forced to use data modeling to fill in the gaps. This results in very unreliable attribution and massive performance swings. If the attributed purchases in your Facebook Ads Manager are off by more then 30%, you have a signal loss problem. If your ad performance goes up and down with more than 50% swings over the course of a week, you have a significant signal loss problem.
What does it take to get started with a free pilot?
Brands using standard Shopify stores are eligible for a free 14-day pilot. Book time with us if you have more questions, or click here to get started now.
Fix Facebook signal loss and get back to growing