Take the 30-30 Challenge: Free ad buying and ad tech
Team up with Social Bulldog and Popsixle to increase your Facebook revenue by 30% in 30 days.
30 days FREE of Social Bulldog ad buying
30 days FREE of Popsixle software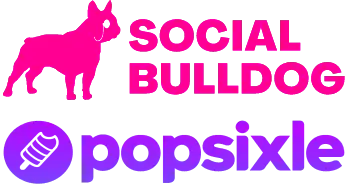 Calling all Shopify stores looking to rapidly scale:
Social Bulldog ads + Popsixle tech is a powerful combo.
We're so confident that we can quickly scale your business, we're willing to do it for free.
What is the 30-30 challenge?
The 30-30 challenge is an invite only accelerator program designed to quickly scale up a Shopify business with better Facebook ad buying and a powerful Facebook data connection.


Brands apply to be a part of the program. If you're selected, you'll receive Social Bulldog ad buying services and Popsixle software free of charge for 30 days.


The format of the program is a series of consultations and performance check-ins that we record as video content.


Not only will your business benefit from our ad buying and data connection for 30 days, but you and your brand will be featured as the star of one episode.
What do I get?
30 days of free Facebook media account management, including an account audit, new campaign creation, campaign optimization, and performance analysis.

30 days of free Popsixle software, including account setup, access to customer dashboards, and weekly performance reporting.

You and your brand will got lots of visibility and free publicity by being featured in our 30-30 video series.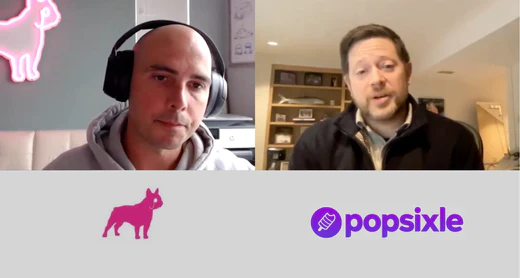 Work with Dan Diaz, founder of Social Bulldog.
Dan worked at Facebook for 8 years on their auction team and is a leading global expert in Facebook ad buying.
Work with Noah King, co-founder of Popsixle.
Noah managed $100M+ in paid ads at large East Coast agencies and has built more than 50 Facebook apps.
What do I provide?
While Social Bulldog will manage your Meta ad account and budget for 30 days, you need to provide the media spend.

As part of our standard 10-minute install, you'll need to provide the Popsixle team Shopify and Facebook partner access.



While you'll benefit from great service and a world class team working hard to boost your ad performance, we expect you to participate as a partner and collaborator.
How do I sign up?
Fill out the form below to formally submit your Shopify business as an applicant. A member of the Popsixle team will reach out if you are selected for the program.